TKa Wrenches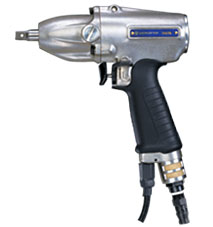 Our System Wrench TKa series were developed by the concept of "More Ecology" aiming at the reduction of energy cost and oil mist for the global environment in the future.
In addition, the reduction in size and weight has been achieved and tool durability has been improved to a great extent in response to a high demand from the customers.
Line-up covering bolt capacity range: M6-M14 (Torque adjustable range 20-160Nm)
Pistol type

YEX Wrenches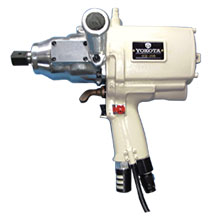 Indispensable item in the car production line, winning full support in the industry with abundant sales results.
Torque controlled tightening system with highly accurate torque output.
Upper and Lower limits torque assurance for the critical joints.
Torque display
Auto stop
Bolt number management
Built-in electronic buzzer or LED
Data management of torque value
Lineup covering bolt capacity range:M5-M24 (Torque adjustable range 3.9-570Nm)
Pistol, straight type