Monitoring Type Dynamic Torque Testers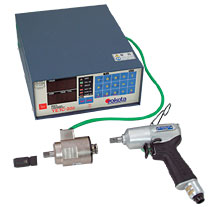 Our YTT series testers are useful to check dynamic fastening torque. It consists of YETC-200, fastening torque controller for System Wrenches and dynamic toque transducer, which can monitor the torque produced by impulse tools, ratchet wrenches, hand torque wrenches, etc. during their actual fastening work.

Digital Torque Testers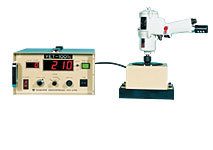 YET testers are designed for high precision torque control of mainly impulse type tightening tools. Also usable for impact wrenches, screw drivers, ratchet wrenches etc. Install it in a tool maintenance shop, test laboratory, or at production lines for effective control of fastening such as acceptance inspection, periodical check and torque adjustment.
Large torque display
Measuring time setting function (0.1-9.9sec) allows torque measurement with measuring time setting in the unit of 0.1 sec
Measurement for both right and left directions is possible
High precision within R.O. ±0.5%
Display panel with protection cover
Easy operation with microcomputer system
Built-in auto pulse counter (Number of hit pulses)
Measurement range of product series : 5-500Nm